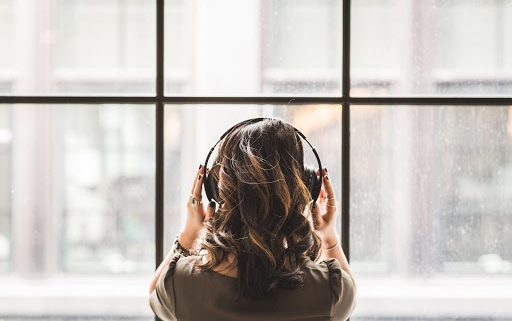 The importance of self-care is becoming known to more and more people. However, it is still misunderstood by many as being an excuse for self-indulgence. It seems that the more popular lifestyle is to work relentlessly and continue one's ceaseless climb up the ladder to success.
However, this often leads to a life of constantly feeling overwhelmed, and it can eventually lead to anxiety and depression. For your mind's sake, you have to prioritize self-care. Here are four practical ways to take care of yourself that will benefit your mental health.
Eat Healthy
Nothing is more important than nutrition when it comes to physical health, and the same goes for mental health. Our bodies and minds depend on nutrients, so when we eat junk with all kinds of fillers, we're not doing ourselves any favors. One of the leading causes of obesity and other food-related health problems is the lack of portion control. Just being conscious of how much you eat can make a world of difference in how you feel.
Also, there are now more healthy options than ever before, so it's realistic to say that you can eat a variety of interesting foods and still get plenty of nutrition. This comes in handy and will help you maintain healthy eating habits if you easily get bored with the things you eat.
Do Stress-Reducing Activities
No matter who you are, you probably deal with stress in a variety of ways as part of your everyday life. It's well-documented that stress is often a major factor in anxiety, high blood pressure, cardiovascular problems, diabetes, sleep deprivation, depression, and many other health issues. It's important for all of us to take initiative in keeping our stress under control. Activities such as exercise (e.g., yoga, tai-chi, running), meditation, playing/listening to music, and breathing exercises can all help with reducing stress.
Another stress-reducing activity is to go through all your belongings at home and get rid of the things you haven't used in years or will likely never use. When you declutter your home, you declutter your mind. Everyone has certain items that mean something to them. When you declutter, it's likely that some items won't make the cut. If that's the case, you can always rent an inexpensive self-storage unit to keep those things safe and out of your way for a little while. It's a worthwhile expenditure in the short-term to give you some breathing room and doesn't have to cost a lot.
Get Some Sleep
Too many people are not getting enough sleep. In fact, 40.6 million American adults get six or less hours of sleep per night. Sleep deprivation hinders you from living at full potential. So, if you want to be more productive and less stressed, as well as have a higher overall quality of life, rest is paramount. Try to set a bedtime, cut back on stimulants (i.e. alcohol, nicotine, caffeine), dim the lights a couple hours before bedtime, and avoid electronic devices while you're lying in bed. And if it's been over five years since you replaced your mattress, it might be time to do so (keep in that a queen-size mattress runs between $250 and $5,000). For more helpful tips on how to get better sleep, check out this article.
Just Relax
One of the best ways to improve your mental health is to take moments for relaxation. For instance, have some Play-Doh, Silly Putty, or a stress ball nearby to squeeze when you start to feel tense at work. Go for a stroll on your lunch break or when you get home in the evening. Say "no" to going out for drinks and take a nice, hot bath with Epsom salt to relax your muscles. If you want to go the extra mile, add essential oils to the water or light an aromatherapy candle.
Although you want to do what is necessary to succeed in life, it's essential that you take a step back every now and then to make sure you're taking care of yourself. Be sure to eat healthy portions of nutritious foods, and take advantage of the variety available today. Do stress-reducing activities like exercise, meditation, and listening to music. Evaluate your sleep routine and change it if you need to. Finally, take moments each day to relax.
Photo Credit: Pexels
Thanks to Brad Krause for his guest blog post! Get to know him and his work better at his website Self Caring
https://rickadamshealth.com/wp-content/uploads/2018/10/BradK.jpg
341
512
Brad Krause
http://rickadamshealth.com/wp-content/uploads/2020/12/Rick_Adams_header_v3.png
Brad Krause
2018-10-25 20:55:32
2018-10-25 20:55:32
4 Practical Tips for Improving Your Mental Health Through Self-Care