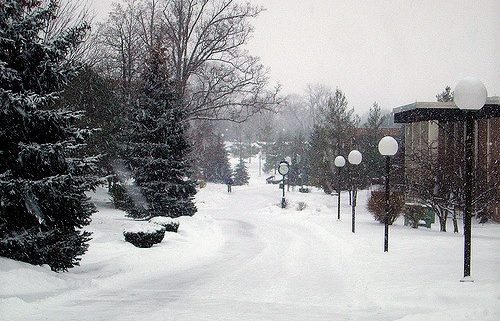 During the Summer, the days are long and the weather is warm. Going for a walk, run, or bike ride can be a great way to enjoy a beautiful day and perform cardiovascular exercise. It is easy and convenient during that time of year. As we move into Fall, the days become darker earlier and the temperature begins to drop. Many people struggle to keep their cardio consistent during this time of year. Here are some tips to bridge the gap until the weather warms up again.
First, let's quickly address the simplest solutions. At home, you may have an elliptical, stationary bike, or treadmill. While some people may not enjoy using these types of indoor cardio equipment as much as being outdoors, they are convenient ways to keep your cardio routine consistent. If these types of indoor cardio exercise equipment are not available at home, then another option is looking into a gym that does have them. When looking into gyms, always take into consideration the cost, equipment available, and how often you will be able to make it to the gym. If these options work for you, then look no further, you have found a simple solution to your problem!
However, it may not be that simple for many others. Home equipment can be expensive and gyms may be too far away, too costly, or your time is too limited. There are other options available that can be done at home to keep up your cardio routine. Some options include the use of light equipment such as a jump rope or aerobic steps. Other, even simpler, options may require nothing but using your own body. Try burpees (AKA "Squat Thrusts"), mountain climbers, or the classic jumping jack.
The main point is that no matter how dark, dreary, or cold it may become outside, there are many options to still fit in cardio exercise. I often see people who achieve their goals (weight loss, being more active, feeling healthier) when they can be active outdoors just to see them lose those results when darker and colder weather comes in the Fall and Winter. Keep these options in mind this season and continue your routine consistently to reach your goals.

CHES, ACE Health Coach, AFPA Nutrition & Wellness Consultant
https://rickadamshealth.com/wp-content/uploads/2016/12/snowy-trail-2.jpg
375
500
Rick Adams
http://rickadamshealth.com/wp-content/uploads/2020/12/Rick_Adams_header_v3.png
Rick Adams
2016-12-01 13:44:33
2017-03-10 00:05:08
Keeping Up Cardio When the Weather Gets Cold